Snacks
Sweet 'n Salty Maple Bits n' Bites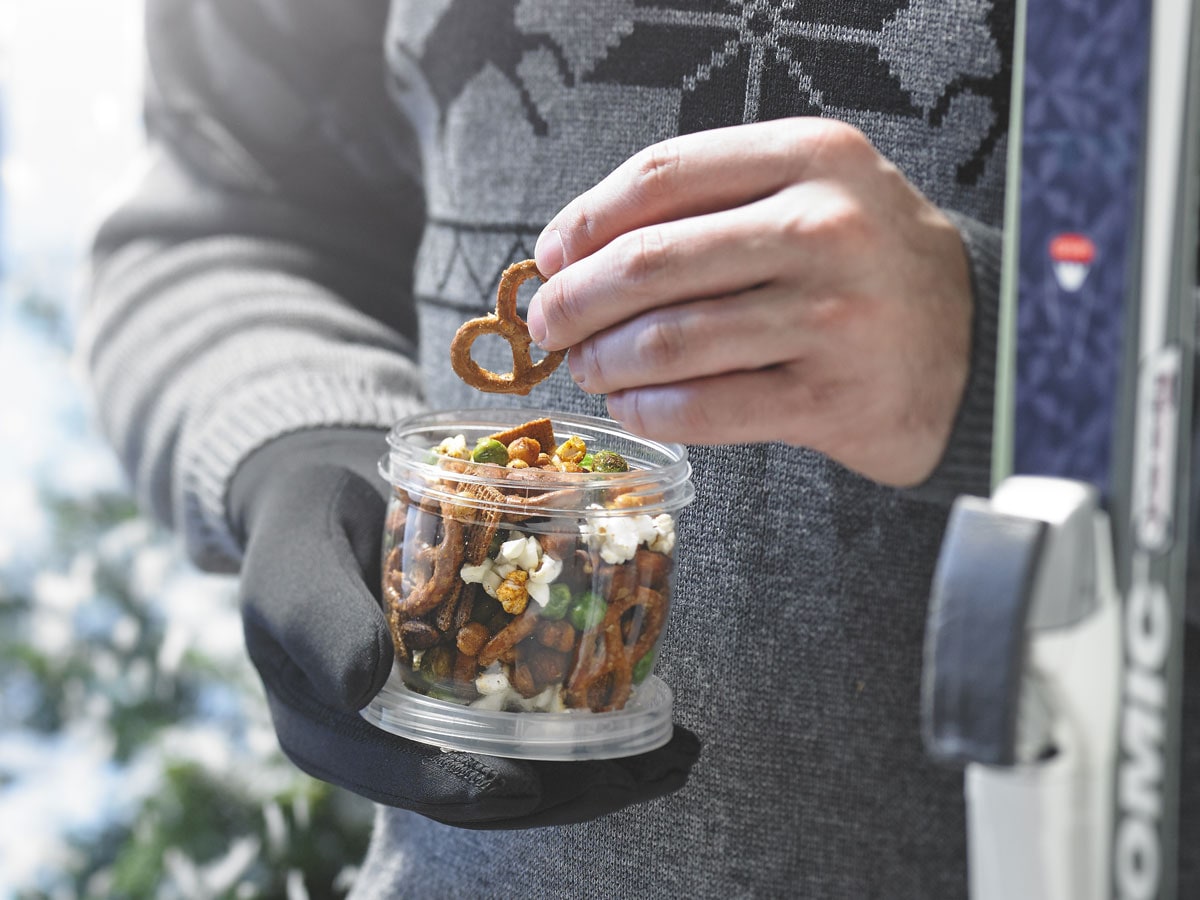 Instructions
Preheat oven to 190 °C (375 °F).
In a large bowl, combine all ingredients, except oil and maple sugar.
Drizzle olive oil over the mixture, sprinkle with maple sugar and mix well.
Put in the oven for 10 to 15 minutes, stirring half-way through.
Leave to cool before serving. Store in an airtight container.
For optimum sports performance, it is important to recover properly after exercise. Eating a combination of carbohydrates and proteins as quickly as possible after exercise helps with recuperation. This deliciously maple-flavoured crunchy, sweet, salty and spicy snack mix is made with a variety of ingredients and is ideal for restoring energy after exercise or as a snack at the office. Per 1 serving of 75 g (3 oz): 240 calories; 10 g protein; 13 g fat; 25 g carbohydrates; 3 g fibre.
The Quebec Maple Syrup Producers are not in any way responsible for the identification or presence of allergens in recipes or for the classification of any recipe as vegetarian or vegan.