Foods
Maple Veggie Parcels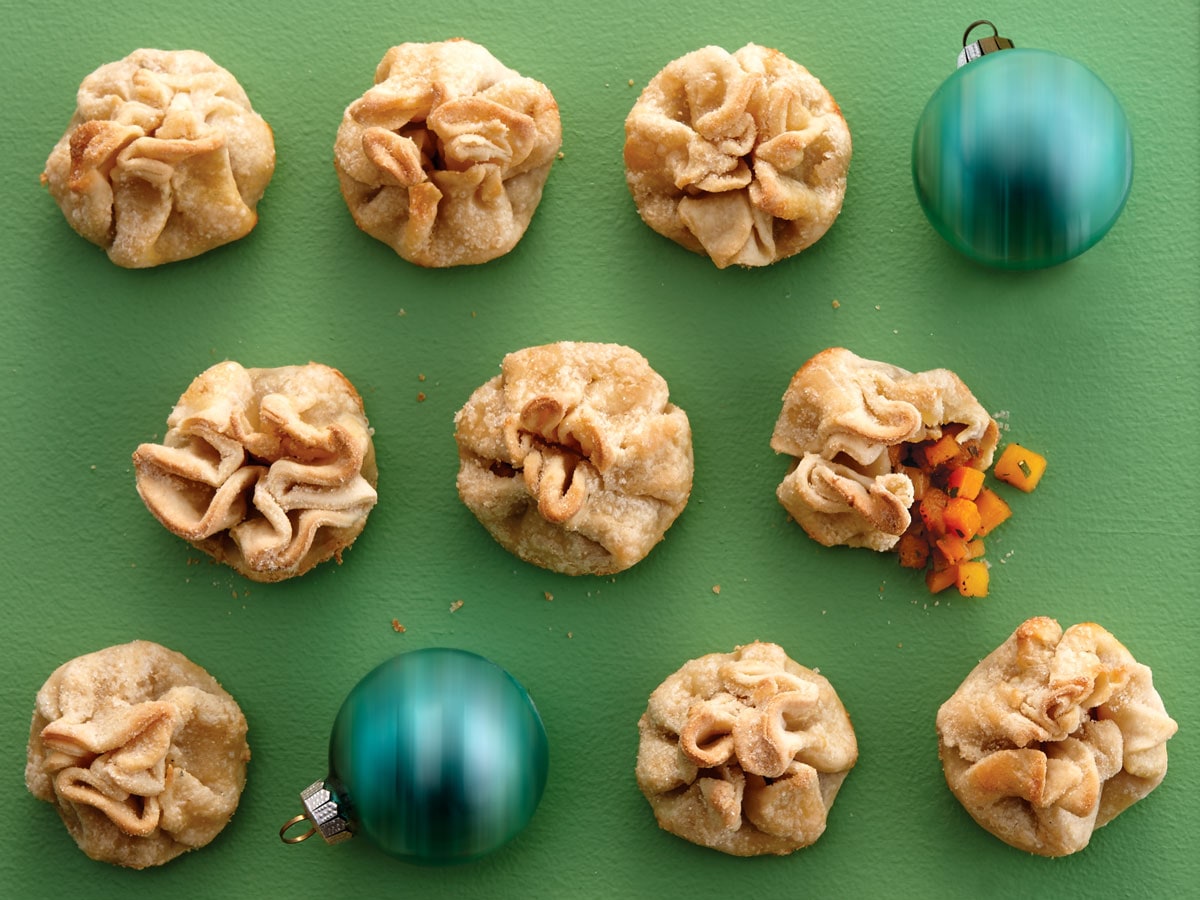 Instructions
For the dough, add butter and water to a saucepan, then bring to a boil.
Remove from heat, add flour and salt, then mix to a stiff dough. Cover with plastic wrap and let stand at room temperature for 20 minutes.
Meanwhile, in a large skillet over medium heat, sauté all vegetables in olive oil and maple syrup for 5 minutes. Add parsley, salt and pepper. Remove from heat and let cool for 30 minutes.
Place rack in middle of oven and preheat to 190 °C (375 °F).
Roll out dough with a rolling pin and cut into 15-cm (6-in) discs. Place discs in muffin moulds and fill each with an equal amount of root vegetables.
Seal each parcel by pinching dough sides together firmly.
For the glaze, beat egg yolk with cream. Brush parcels and sprinkle with maple sugar.
Bake in oven for 30 minutes. Remove from oven and let rest for 10 minutes before removing from moulds.
Maple-glazed root vegetables
The Quebec Maple Syrup Producers are not in any way responsible for the identification or presence of allergens in recipes or for the classification of any recipe as vegetarian or vegan.