Foods
Maple Almond Biscotti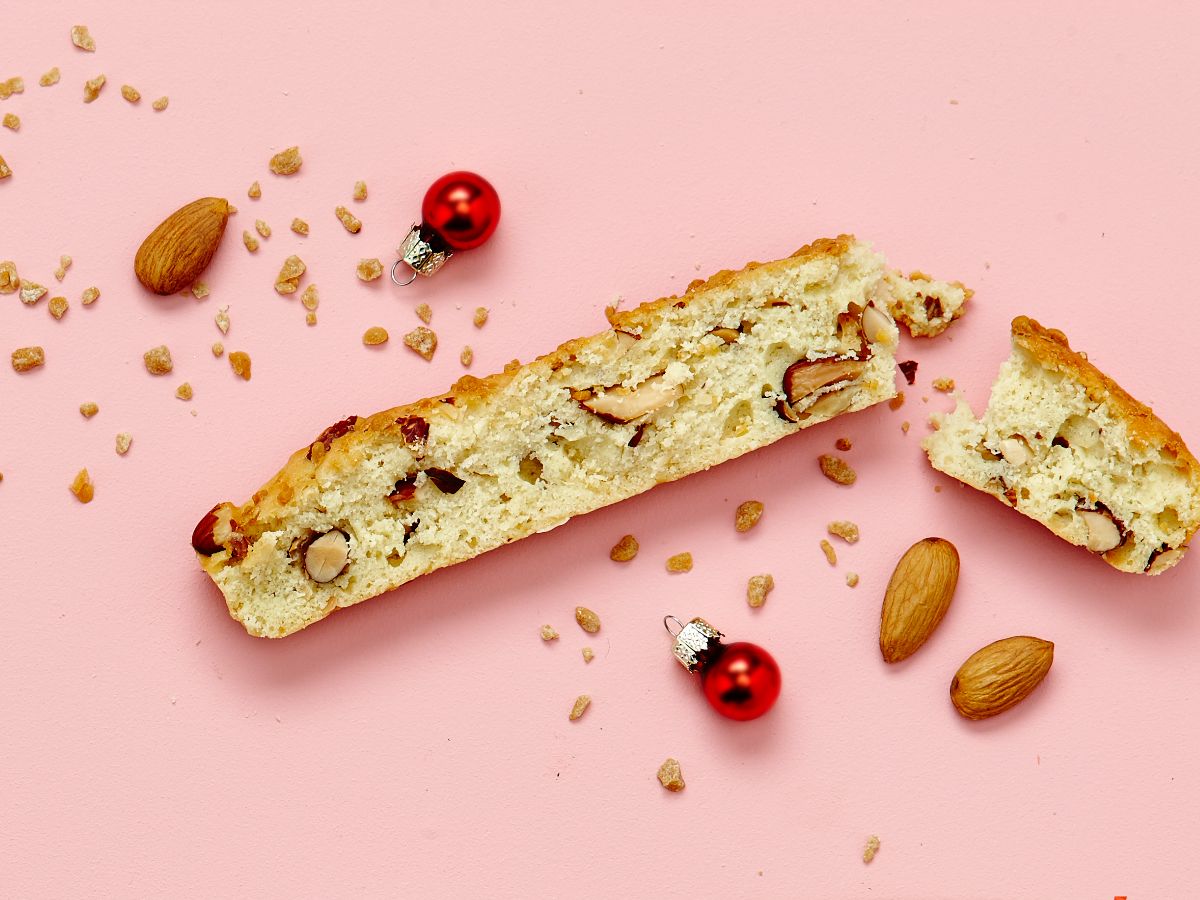 Instructions
Pre-heat oven to 150 °C (300 °F).
Butter a 22.5-cm (9-in) square pan and line with parchment paper. Set aside.
Prepare the base recipe for All-Purpose Maple Dough and add the almonds to it.
Spread dough in pan and sprinkle with maple sugar flakes.
Bake 40 minutes or until top is golden and a toothpick inserted in the centre comes out clean.
Remove from oven and allow to cool for 10 minutes.
Reduce heat to 135 °C (275 °F).
Use a knife to detach the baked dough from the sides of the pan. Lift out and invert onto a wooden board.
Remove paper and allow to cool 15 minutes.
Cut into pieces 2 cm (7/8 in) thick.
Stand biscotti on their cut sides on a cookie sheet lined with parchment paper and bake 1 hour more.
These biscotti will keep, in an airtight container, for about 1 week in a cool, dry place, or 3 months in the freezer.
The Quebec Maple Syrup Producers are not in any way responsible for the identification or presence of allergens in recipes or for the classification of any recipe as vegetarian or vegan.