Foods
Egg, Maple and Red Pepper Wrap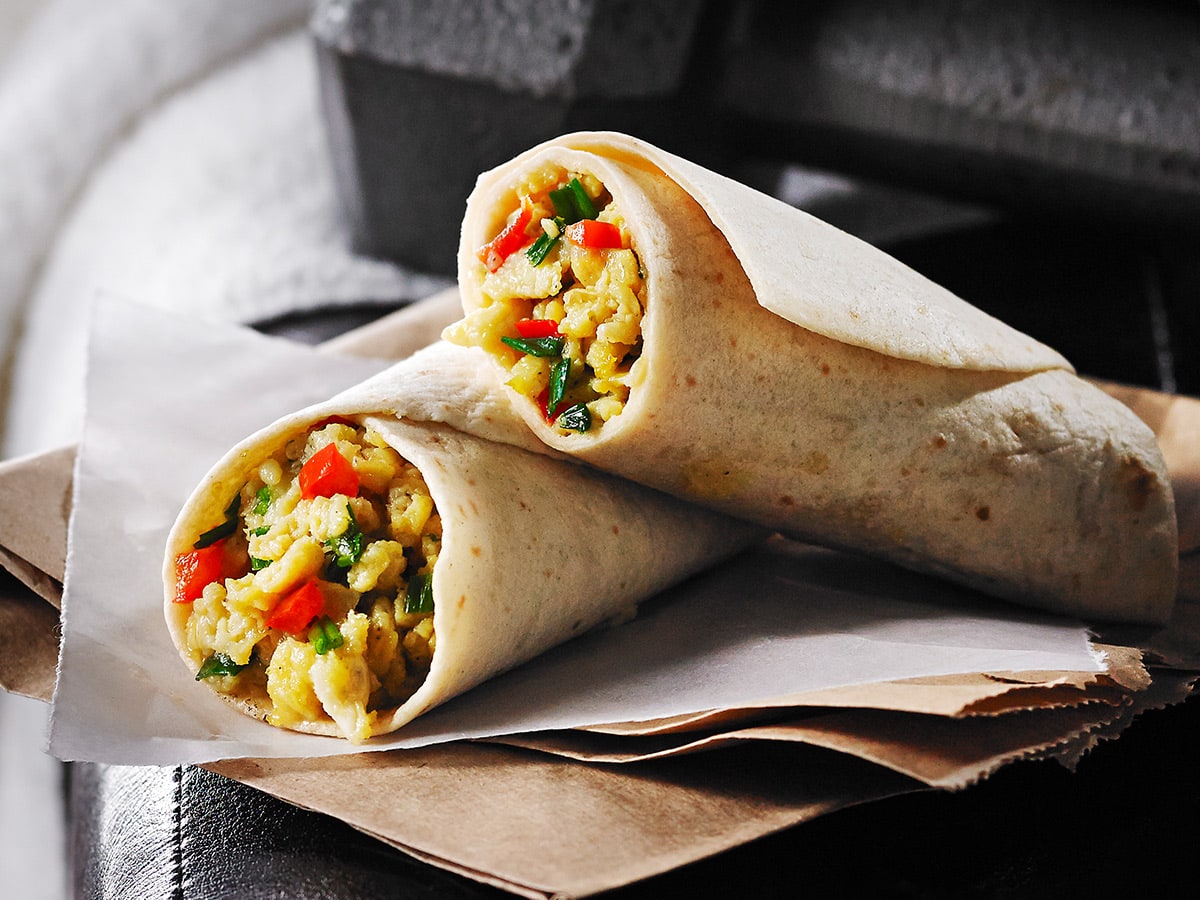 Instructions
In a bowl, whisk the egg, egg white, milk and maple syrup. Season with salt and pepper.
Pre-heat a nonstick frying pan over medium heat, then add the egg mixture. Stir continuously with a wooden spoon until the eggs are cooked.
Remove the pan from the heat. Add the chives and peppers. Leave to cool for a few minutes.
Spread the filling down the centre of the tortilla and roll up tightly.
Eggs with maple syrup? As well as tasting delicious, maple syrup boosts the amount of carbohydrates in the wrap and therefore makes it a great meal choice before physical activity. This wrap is higher in protein and fat than many pre-workout foods. Give yourself at least an hour or an hour and a half for the food to properly digest before an intense session.
Per portion: 255 calories; 13 g protein; 7 g fat; 34 g carbohydrates; 2g fibre.
The Quebec Maple Syrup Producers are not in any way responsible for the identification or presence of allergens in recipes or for the classification of any recipe as vegetarian or vegan.