Foods
Maple Date Bran Muffins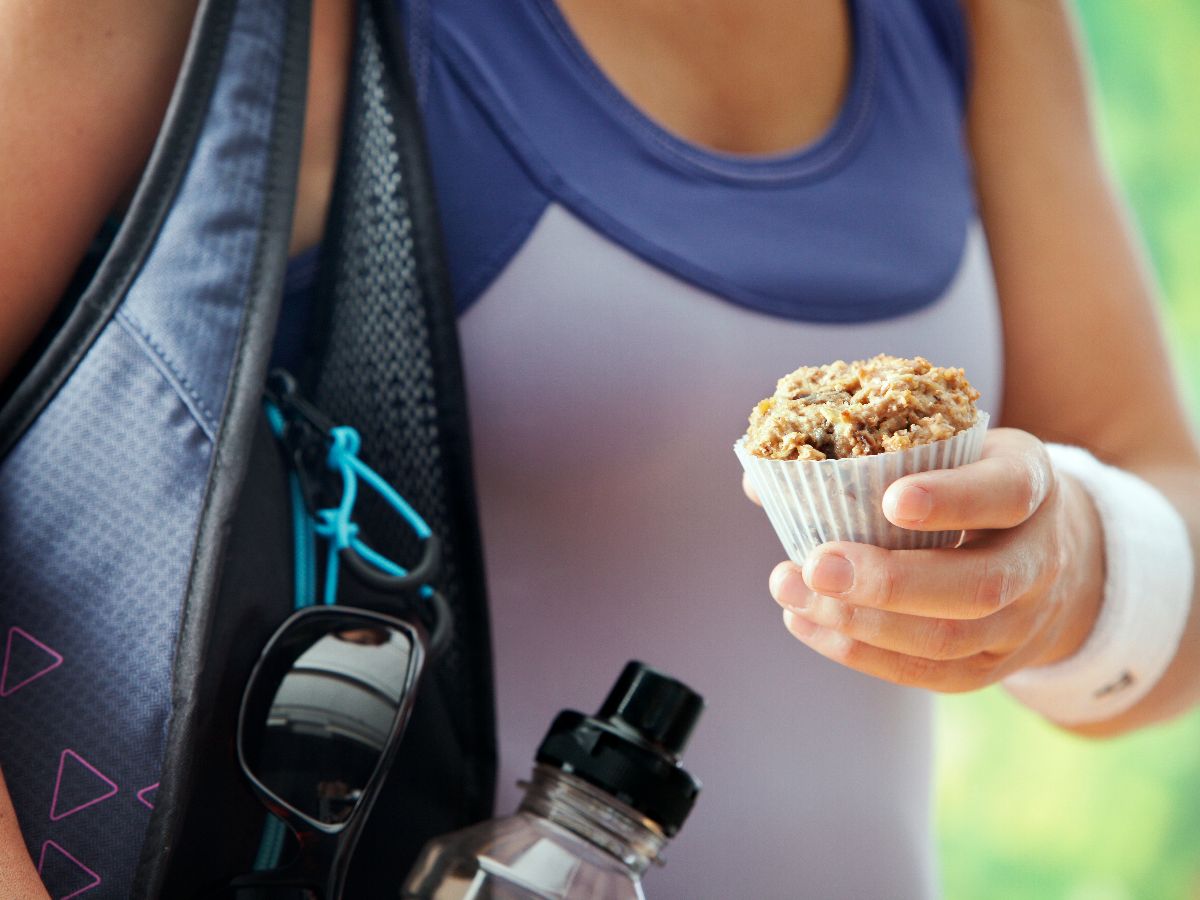 Instructions
Preheat the oven to 180 °C (350 °F).
Line a muffin tin (12 moulds) with paper cases or oil each of the muffin moulds.
In a small bowl, soak the oat bran and baking soda in the yogurt while preparing the other ingredients.
In a bowl, combine both flours, the bran cereal, maple sugar, dates and cinnamon.
In another bowl, whisk together the maple syrup, oil, water and egg. Add this and the yogurt mixture to the dry ingredients and mix with a wooden spoon until a uniform consistency is obtained. Be careful not to stir too much.
Fill the muffin moulds to the top.
Bake in the centre of the oven for about 18 minutes or until a toothpick inserted into the centre of a muffin comes out clean.
Remove the muffins from the tin and leave to cool on a wire rack.
Muffins are a popular office snack, but did you know that a store-bought muffin can contain up to 20 ml (4 teaspoons) of fat? Ingesting this amount of fat before exercise may negatively affect your performance. These homemade muffins are low in fat and high in fibre, and therefore a good healthy choice. They are also higher in protein, giving your endurance a boost! 
Per muffin: 177 calories; 6 g protein; 6 g fat; 30 g carbohydrates; 4 g fibre.
The Quebec Maple Syrup Producers are not in any way responsible for the identification or presence of allergens in recipes or for the classification of any recipe as vegetarian or vegan.