Foods
Choco-Maple Log Cake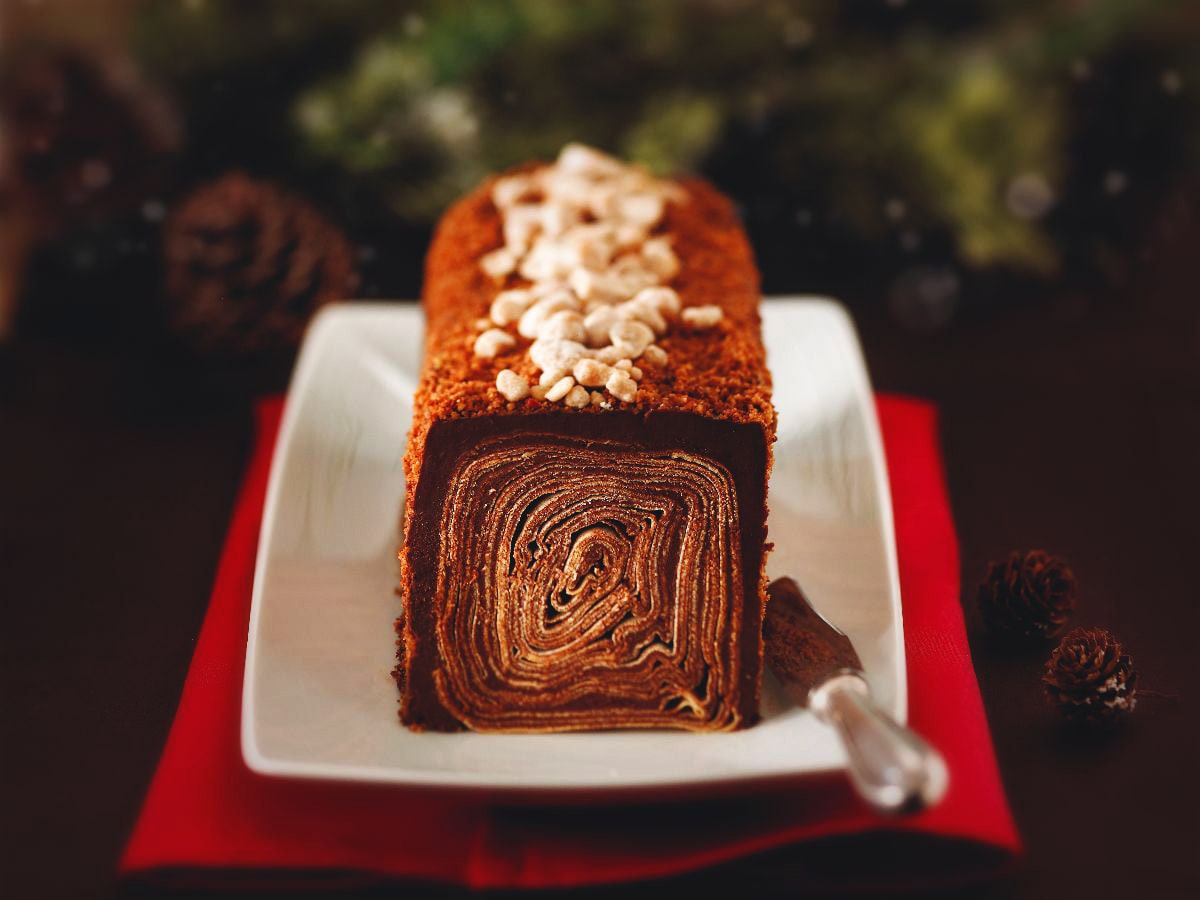 Instructions
In a double boiler, mix chocolate, 60 ml (4 tablespoons) of maple syrup and coffee. Melt chocolate, remove from heat, stir and cool. Set aside.
Beat egg yolks with 30 ml (2 tablespoons) of maple syrup until smooth, and then add to chocolate mixture.
Beat eggs whites to stiff peaks, and add to chocolate. Refrigerate mousse for 1 hour.
Cover the bottom of a bread pan with plastic wrap.
On a work surface, place the crepes, one overlapping the other, and spread with mousse. Roll it closed and place in pan. Fold the plastic wrap over the log and refrigerate for 12 hours.
Ganache
In a thick-bottomed casserole, combine the two ganache ingredients and melt the chocolate. Remove from heat and whip until smooth. Set aside.
Pralines
Preheat oven to 200 °C (400 °F).
In a bowl, combine the two praline ingredients. Transfer to a wax paper covered cake pan and bake for 15 minutes. Cool, and finely chop.
Remove log from bread pan, gently remove plastic wrap, ice with ganache, sprinkle with pralines and decorate with maple candy.
The Quebec Maple Syrup Producers are not in any way responsible for the identification or presence of allergens in recipes or for the classification of any recipe as vegetarian or vegan.