Foods
Cabbage Rolls with Maple Syrup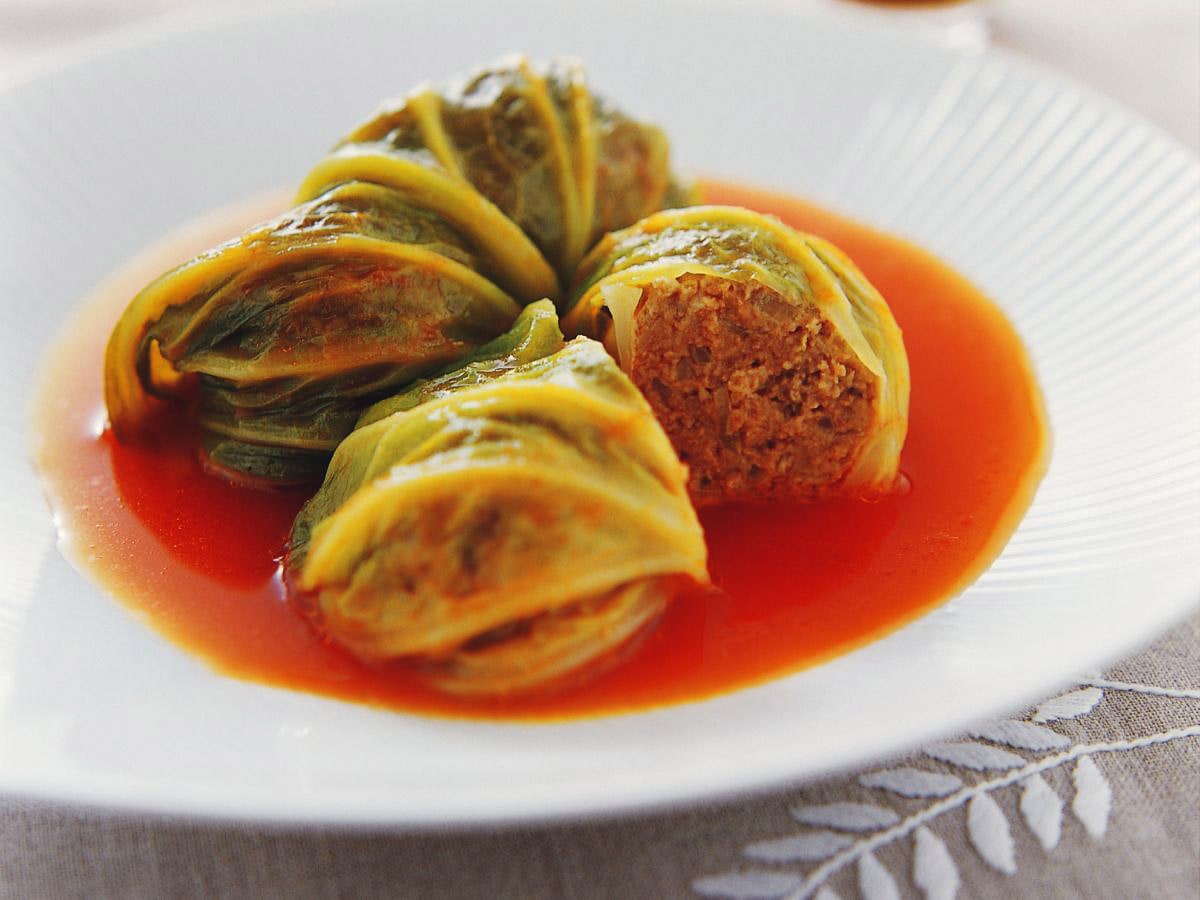 Instructions
Boil cabbage until soft in lightly salted water, drain in a sieve, and lightly salt and pepper.
Cut off the stems, mince, and squeeze out excess water.
Put the ground meat, minced onion, beaten egg, finely crumbled bread, and the cabbage stems in a bowl and mix well.
Spread out the cabbage leaves, put in 1/4 of the mixture on the leaf and wrap. Secure the end with a toothpick.
Melt 15 ml (3 teaspoons) butter in a frying pan, place the roll in the pan with the wrapped end down, and cook over medium heat until lightly browned.
Put 600 ml (2 3/8 cups) water and the bouillon cubes in a pan, heat, add salt and pepper to taste.
Add the cabbage rolls and simmer over medium heat for about 10 minutes. When softened, add tomato puree and maple syrup and simmer for a while, until the flavors meld.
Remove cabbage rolls and place on a plate.
Put the remaining butter in the same frying pan, and slowly whisk in flour to thicken, taking care not to form lumps.
Pour the sauce over the plated cabbage rolls.
The Quebec Maple Syrup Producers are not in any way responsible for the identification or presence of allergens in recipes or for the classification of any recipe as vegetarian or vegan.