Foods
Bircher Muesli with Strawberries, Almonds and Maple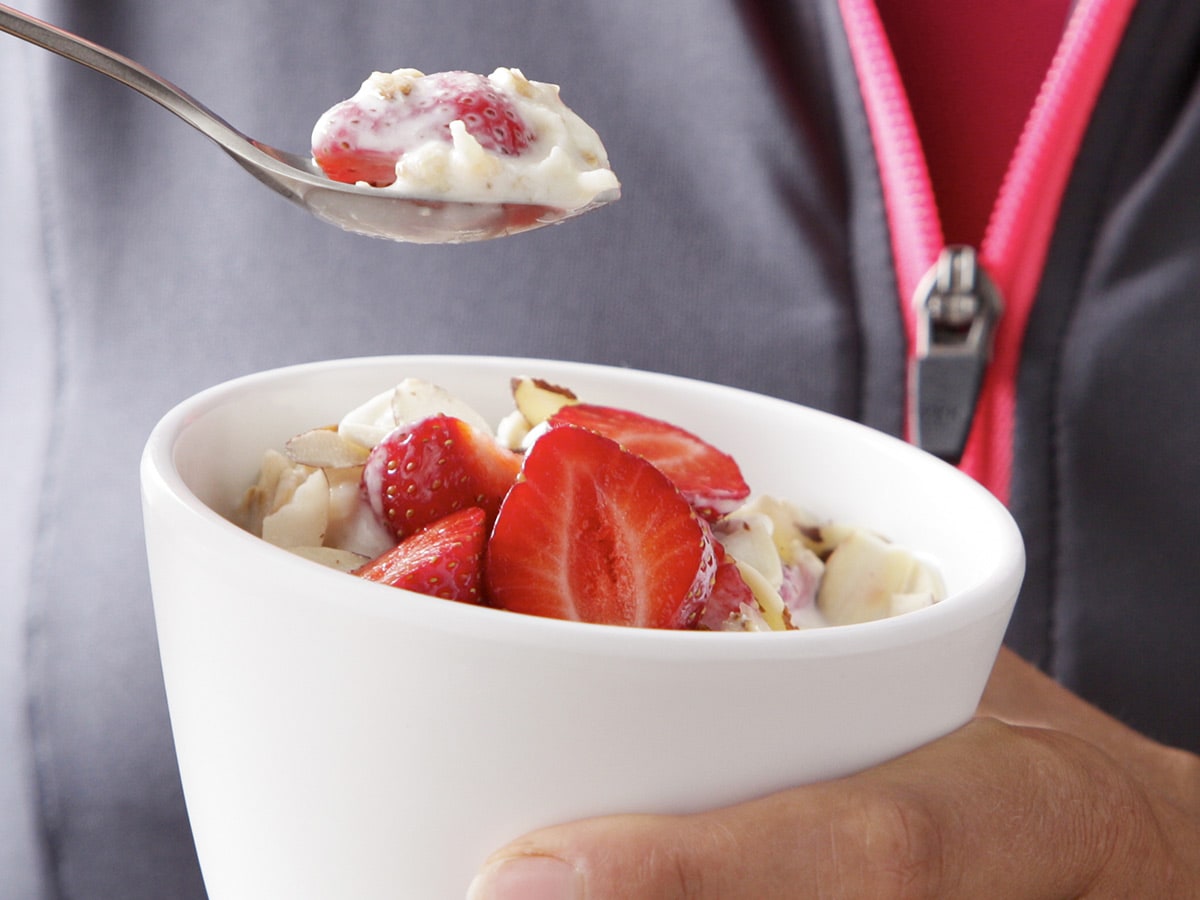 Instructions
In a bowl, soak the oats in the apple juice for 12 hours or overnight.
Stir in the cottage cheese, yogurt and maple syrup.
Add the apple and half of the strawberries, and gently mix in.
Divide between two dessert glasses.
Garnish with the rest of the strawberries and sliced almonds.
Bircher muesli is a popular Swiss breakfast dish made famous by Dr. Bircher-Benner in the early 1900s. This version is far from that sold on supermarket shelves, but rather a sweet and creamy treat that is perfect as breakfast fuel after a workout. With more than 20 g of protein and 60 g of carbohydrates, tucking into a bowl of maple muesli 30 minutes after a workout will ensure a speedy recovery. Per portion: 382 calories; 22 g protein; 6 g fat; 63 g carbohydrates; 6 g fibre.
The Quebec Maple Syrup Producers are not in any way responsible for the identification or presence of allergens in recipes or for the classification of any recipe as vegetarian or vegan.